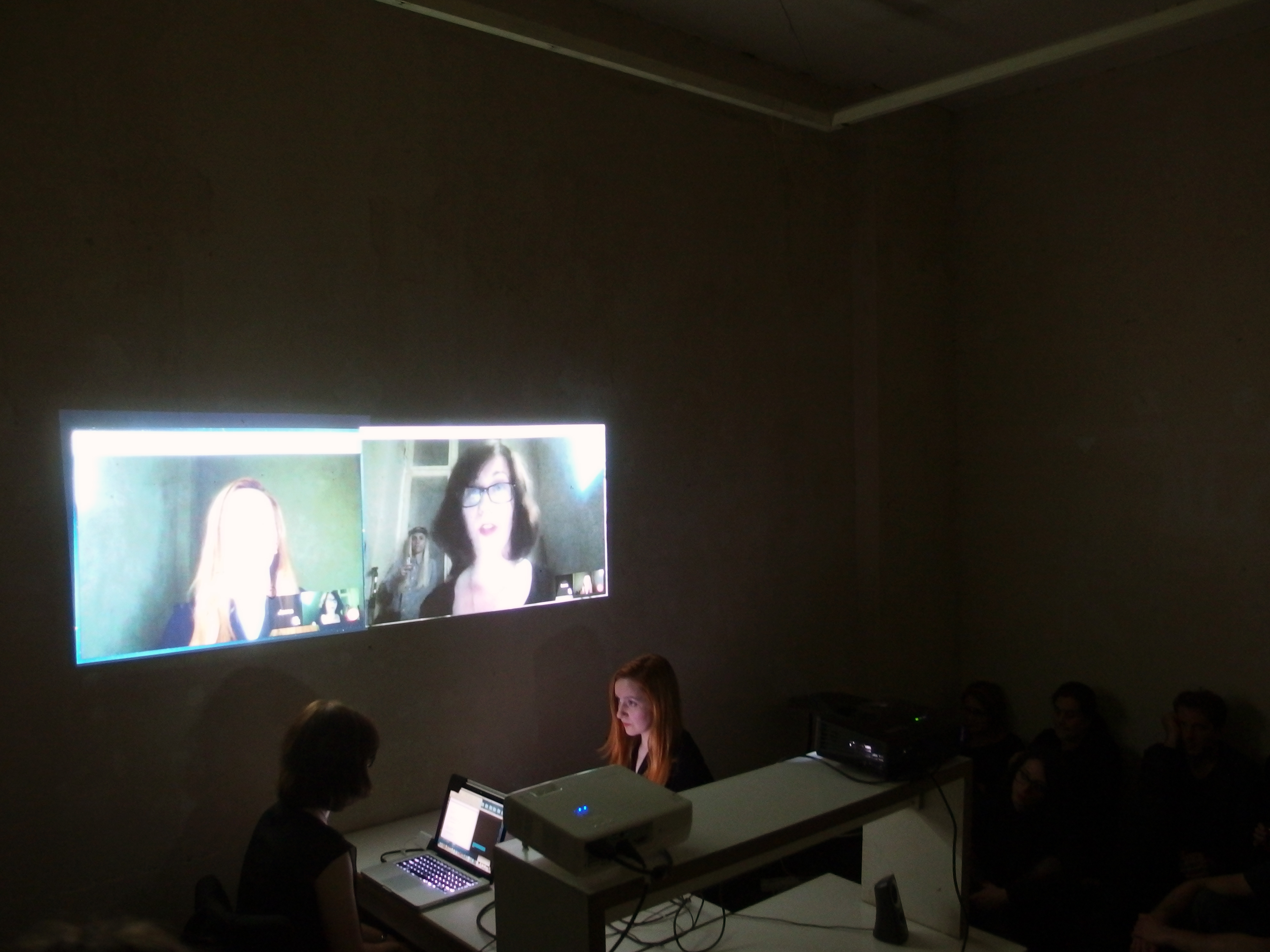 Performance, 23':05", o.T. Projektraum – Berlin, Germany
Embodied Gestures focuses on the difference between online-mediated and face-to-face communication, and the specific gestures that are created by these communications. The performers are concerned with re-staging situations of online- communication and exploring what happens throughout this act. To approach this matter, a collage of different online documents and activities, i.e. a love letter sent per Email, a Facebook correspondence, written Skype dispute and online- dating profile are chosen, re-examined and verbally re-enacted by the performers, who are connected online but also physically present on stage. Furthermore, the graphic user interface options are played by a computer generated voice during the different re-staged situations, while at the same time the feedback sounds that the devices produce due to physical closeness, add another layer to the performers communication. In this vein, by verbally translating written acts of online communication and combining presupposed distance and physical closeness, new embodied gestures of syncretized communication emerge.
The project is a collaboration with Jasna Dimitrovska and part of Floating Gestures performance evening. The event was organized by EGFK – Europäische Gesellschaft für Forschung und Kunst, Johanna Steindorf and Dina Boswank.